We are excited to announce that the "Cupa Carpati" skiing competition for children will be taking place Sunday April 2nd, 2023, on the Valea Soarelui slope, in Sinaia. This sporting event, organized by the Carpati Sinaia Sports Club and sponsored by Arnia Software and TechTalent Software, will be providing a welcoming and competitive environment, where children will be able to demonstrate their skiing skills and have fun doing so, as well as form new friendships, that spring from the shared passion for this amazing winter sport.
Because we understand both the importance of continuous improvement and the unparalleled benefits of exercise, we have made it our goal to support young talent throughout their journey to achieve performance, and so we look forward to this skiing event, that includes two one-round competitions. Prizes will be awarded for each of these contests, in which children between the ages of 4 and 12, regardless of them being already enrolled in a ski club or not, are welcomed to compete.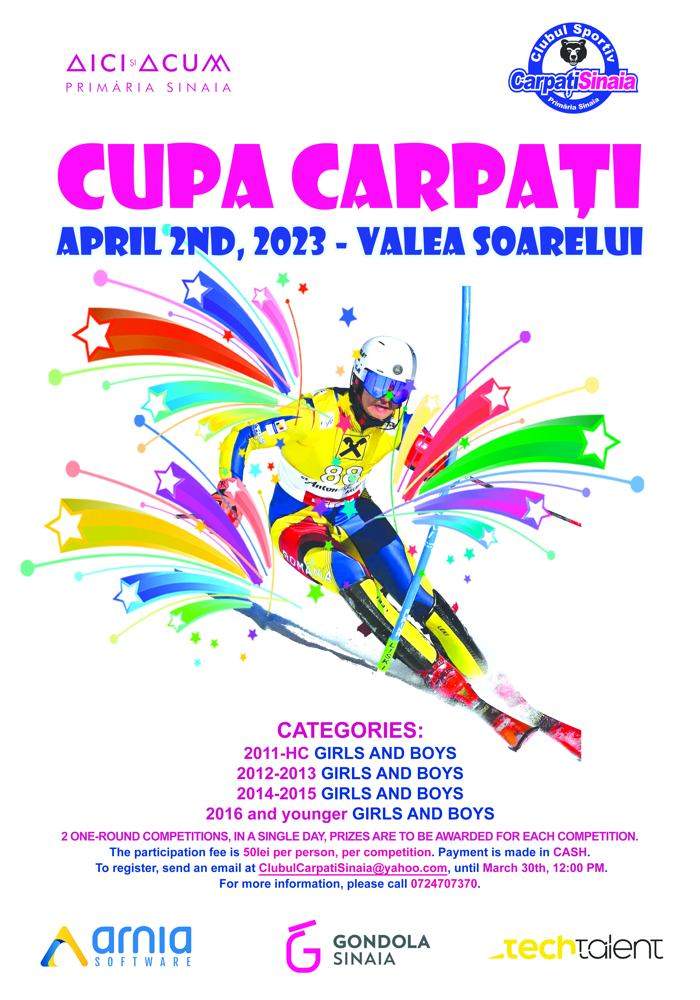 Registrations for the "Cupa Carpati" skiing competition will be open until March 30th, 12:00 p.m., and those interested in participating, can enter the contest by contacting the Carpati Sinaia Sport Club at ClubulCarpatiSinaia@yahoo.com. For more information about this sports event, please call 0724707370.